Viral Video In Oakville
We receive lots of questions from our Oakville based clients about branded viral video (online videos that are heavily shared and talked about… mostly via social media). We all love watching and sharing viral videos and we all seem to understand the social impact of them. But few seem to really understand the potential business impact of viral video. Other than a purchase, there is no more intimate and influential metric than a social share, and brands who run successful viral video campaigns often earn back five times more from their investment than with any other form of content. Not only that but in some cases, viral video can launch the growth of a new product or service at an exponential rate. That said, creating a successful viral video takes one of the most sophisticated approaches in video production and marketing. The efforts and costs are well worth it if your video …well…goes viral.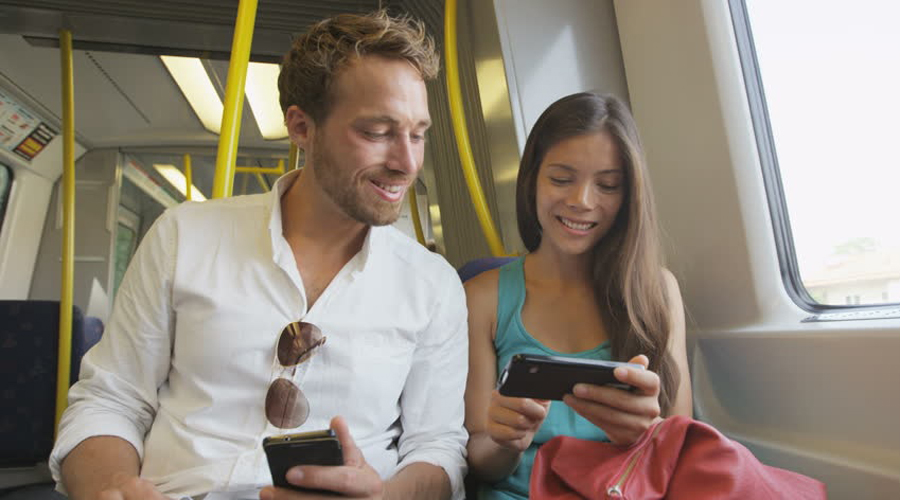 The term "viral video" is so mis-understood that many brands have been derailed trying to achieve success with it. The reason is that the "viral" part of the phrase "Viral Video" cannot be created and can only be earned. Without the right knowledge, budget, campaign tactics, and a qualified production company, creating a successful viral video is a serious long shot. Before planning out a viral video production for your Oakville based company it's important to know a few key components about this niche. Branded viral videos generally come in two categories depending on company objectives:
1. Modern infomercial
2. Branded entertainment
Modern Informercial
The modern infomercial is used mainly to drive direct response sales. If this is your objective, an infomercial or promotional approach is best. Brands such as Dollar Shave Club, Squatty Potty and FreshPet have attained a lot of success with this approach. Their sales-oriented videos have a very strong call to action and are usually presented in a comedic way. Dollar Shave Club's viral video almost single-handedly launched the company now valued at $615 million, driving 12,000 sign-ups, and earning $100k in the first 48 hours. Squatty Potty's video success actually out shined their Shark Tank appearance, earning them $15 million in sales with a 600% jump in online sales, 400% jump in retail sales, and quadrupling the size of the company. And as for FreshPet's video, it is said that the the overwhelming traffic it received almost crashed their website. Needless to say, they've created more viral videos since.
Branded Entertainment
Branded entertainment is used primarily for brand awareness, social shares, and growing your audience. If this is your objective, branded entertainment is your best bet. This form of viral video gives you the opportunity to more narrowly define your brand while tapping into the younger demographic. If tens of thousands of people share your video, your message can become part of culture… which is really one of the ultimate goals for any brand. The Coca Cola Happiness Machine video is a powerful example of Branded Entertainment. In this hidden-camera style video a Coca Cola machine dispenses free Coca Cola bottles… and then balloon animals, then a pizza, and then even a long sandwich to a delighted student dining hall. The Red Bull Kluge video is another great example of branded entertainment. The Red Bull brand is now synonymous with extreme sports in the minds of the public, and extreme sports videos were some of the first to go viral on the Internet. This one has it all and is brilliantly executed.
One important thing to keep in mind is that the fewer resources you are able to put towards your viral video, the less your chances are of breaking through the clutter. Viral video is a highly competitive form of content and opportunities for easy breakthroughs are much less common today than they were five years ago. The rule to follow is to always plan the campaign budget to be three times that of the production. You should always develop a plan for paid advertising, influencers, video SEO and PR once you've created your concept.
Also, remember to test your viral video before you launch. This is the only way to know if your video is going to work. Create multiple versions of your viral video as a YouTube Ad and use different titles, thumbnails, and edits that change the shots around. Try using different calls to action as well. This should provide all the data you need for figuring out which version of your video is most engaging. If engagement is low on the most optimized version, then you may need to re-shoot some shots or segments to fix what is lacking. The producers behind some of the top viral videos of all time literally wrote and tested more than 100 title variations of their videos. This pre-launch testing is also a great way to solve any creative arguments within your team as data doesn't lie!
Viral video production is certainly not the easiest form of content to undertake and it's results can be mixed at best. Oakville companies should tread carefully when considering this kind of video production. Viral video can be compared to music production. There are lots of musicians putting a lot of hard work into producing their music but very few songs become smash hits. Unfortunately, that is the reality of viral video. That said, if your video does go viral, your Oakville company or brand could be on the fast track to global success and exponential growth.